1 – Start by clicking the "Create Playlist" button at the top right of your playlist dashboard.

2 – type a name of your playlist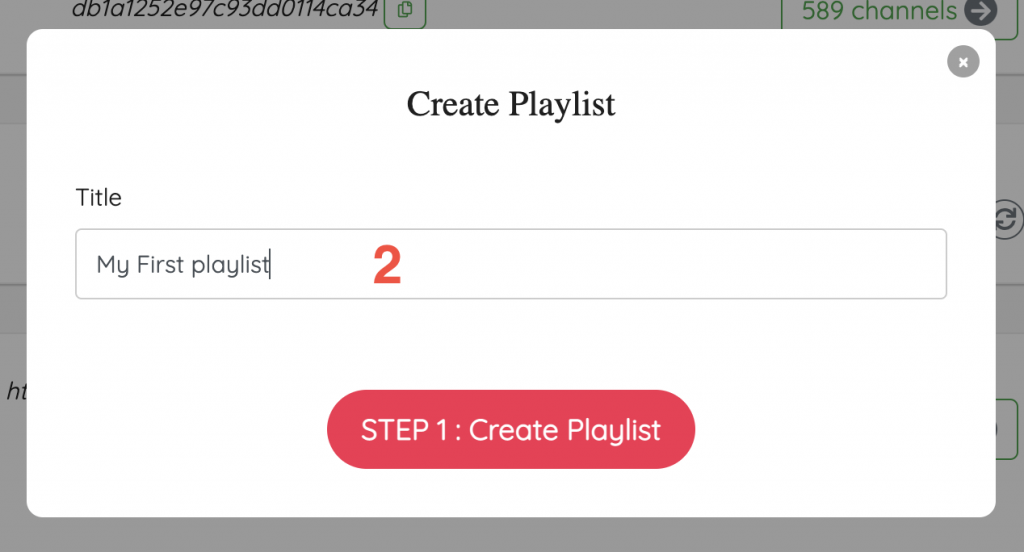 3 – Type or paste the link to your IPTV provider's M3U file into the "M3U URL" field. you can select sync for updates" to let the editor check your source's data every day and not miss out on new channels, streams, or stream URL updates.
4 – click to select groups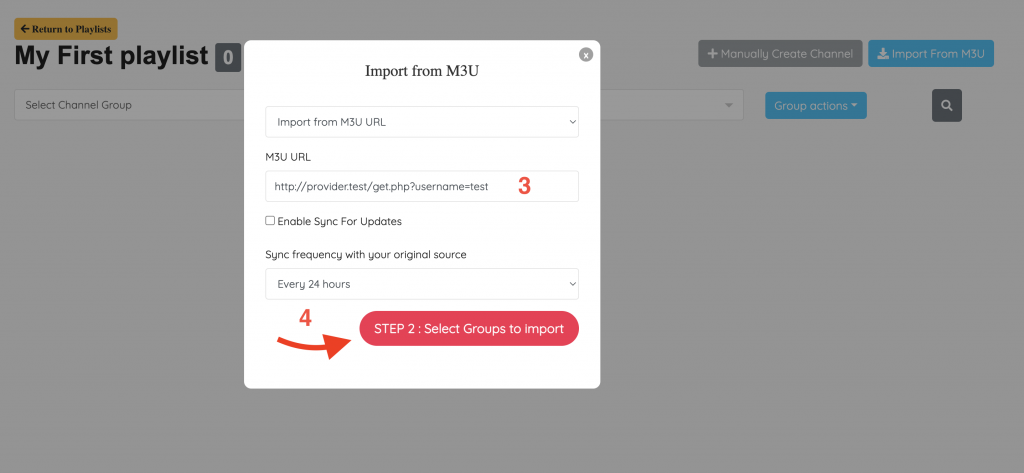 5 – Select one by one the groups you like to add to your playlist , thats import all elements on each group
5′ – select all groups ( If you subscription is limited you can't add all elements )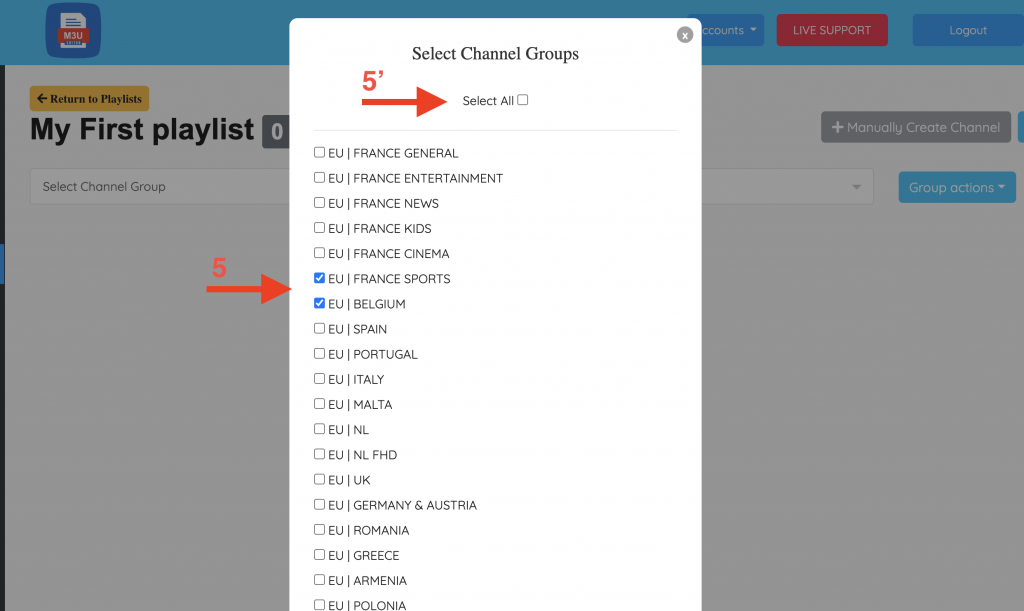 6 – Scroll down to select groups and press submit button to validate you'll see the amount of imported elements directly in your list.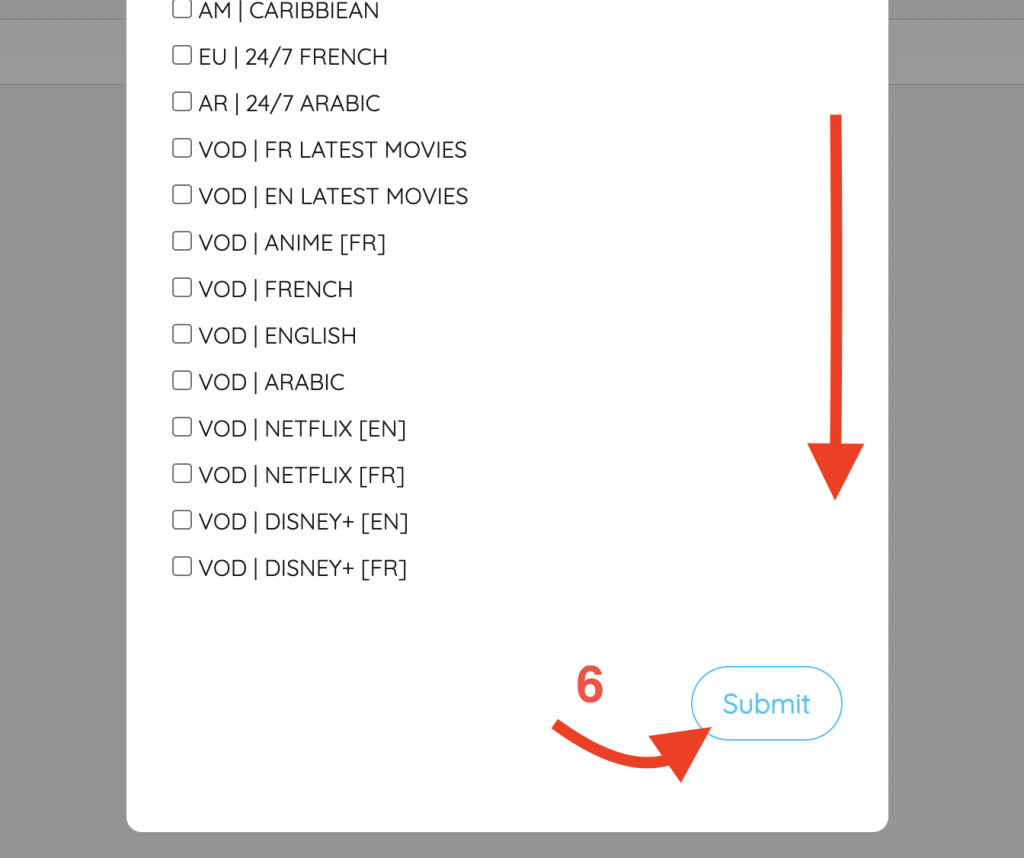 7 – Edit groups orders , delete groups , rename groups or create a new group
8 – Drag and drop to change order of elements , also you can delete , edit or change elements playlists and/ or categories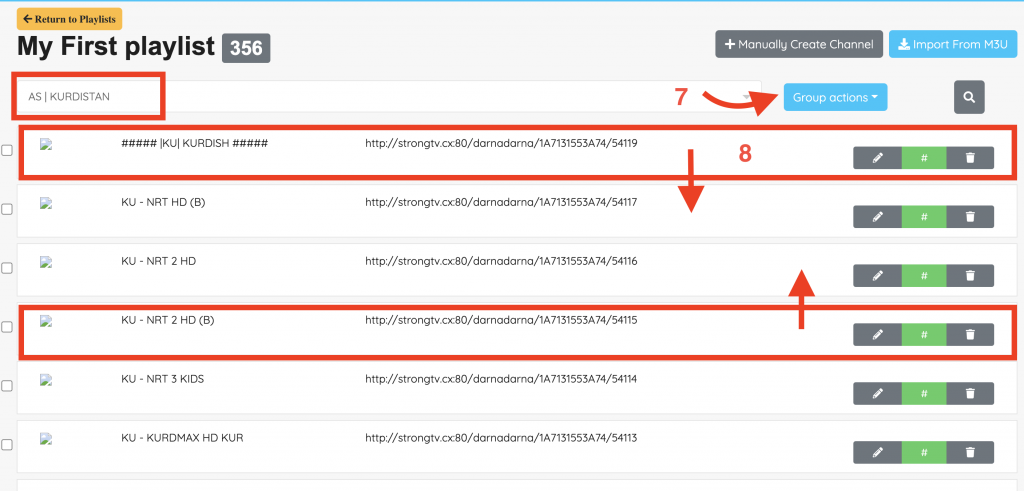 9 – When all change is done , Go to Return to playlist , to get a new playlist url

10 – Recommended : Copy your new Url , and past it to your favorite Player
10′ – Download your M3u file, and upload it to your Player ( important if your provider change anything you don't get a Update )